So I thought I'd do a slightly different blog today. See there may be plenty of tops for humans out there, but there are also plenty for our canine friends. So yes, I thought I'd create a dog top blog :). So, grab a dog and look at the designs, or just look at the designs: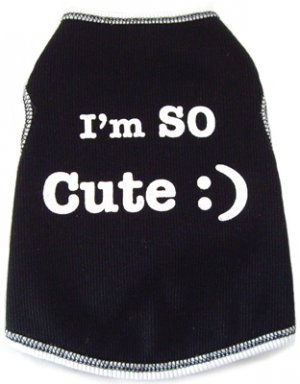 I'm sure many owners would agree with this comment about their dogs, so why not show your canine's cuteness of with pride with this cool top.
It is available here.
Perhaps your dog is more of a guard dog. If so you can give your four legged friend the perfect uniform.
This outfit is available here.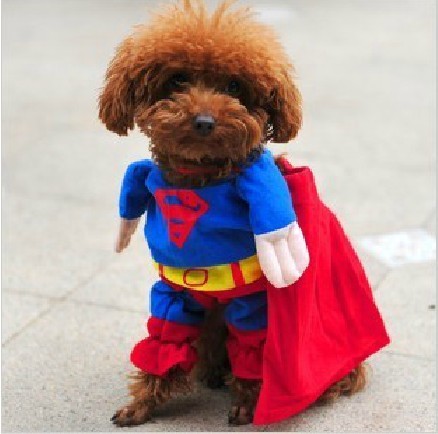 If your dog is a super-canine then this is a must for them. I love this design, and I must admit I am rather tempted to steal the puppy here seeing as he is probably one of the cutest models I have ever seen.
This costume is available here
.
Now I must admit this is possibly my favourite doggy outfit ever, I love the design of this costume, possibly just because those spikes are too cute.
You can get this hoodie here.
Finally it is the christmas design, of course I thought this should be canine themed too. I quite like the thought of santa being a dog, but it may be a little tricky for him to drive the sleigh!
This santa costume is available here.
So what do you think to all these designs. Which is your favourite and would you let your canine friend wear any? Please comment, I love reading comments :D
Bye!